Visit These Jacksonville Florida Attractions For Family Fun
Florida is one of the best states in the country for tourism and travel, and the sunshine state offers plenty of great places to visit. Jacksonville, Florida is a top destination, and there are some beautiful attractions for your family to enjoy. Are you ready to find out what they are?
Naturally, you're going to be paying a visit to the beach, right? If not, then that seems kind of lame not spending some time soaking up the sun's rays and perhaps taking a walk out on the pier. But the beach is a given, so let's get to the other top attractions that this culturally diverse city has to offer.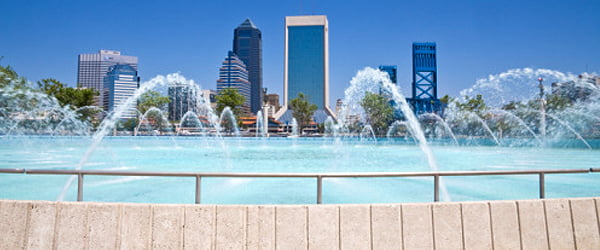 Would you like to see what was at one time considered to be the largest fountain in the world? The Friendship Fountain is a magnificent sight to behold, and while it hasn't been the largest fountain stateside for decades, it's still rather huge. This is a romantic spot to be in, so maybe watch the kids run alongside the fountain as you sneak in a kiss with your spouse.
To time your visit to the Downtown Art Walk, you're going to have to be visiting at the beginning of any month. This is a relatively new attraction, yet it is considered to be one of the most popular for Jacksonville tourists and residents alike. Don't let the word 'art' make you think this sounds lame for a family because there is plenty of food and live music, too. The kids are sure to have a blast.
Now it's time to take the kids to one awesome zoo, the Jacksonville Zoo & Gardens. This 110-acre zoo is sure to be a day's worth of exploration, and it will wear the kids out so that you can have a night of relaxation after having dinner at one of the fine restaurants Jacksonville has to offer. There occasionally special events held at the zoo, so maybe you'll be lucky enough to drop by during one of these times.
Does a boat ride sound fun to the kiddos? If so, then a visit to Jacksonville Landing is just what your family needs. You'll be alongside the water again, but it's not going to be the beach this time but St. John's River. Remember that dinner you're supposed to grab at some point once the kids settle down? You can find some good eats at Jacksonville Landing for sure.
Would your family enjoy a visit to a museum or two? There is the Museum of Science & History and the Museum of Contemporary Arts. Both are top attractions, and you can decide which one to take your family to or visit both for that matter.
There are plenty of other top Jacksonville attractions that you and your family would enjoy. These are some of the best to consider when making out your itinerary and planning when you want to travel. Most of the attractions mentioned are good for any time of the year, but remember that the Downtown Art Walk is held at the beginning of each month.