Mission Statement
The purpose of Perspective Edge is two-fold. Failing at either would be just as bad as failing at both.
…half of our mission
"To be the best, most advanced, successful and profitable SEO company in Jacksonville and North-East Florida."
half of our mission…
"To partner with our clients and employees doing everything we can to see them walk in their full potential."
About Perspective Edge
Perspective Edge is Jacksonville's premier SEO company. We specialize in search engine optimization, local Jacksonville SEO, website design and social media marketing.
Working with you, we leverage your current website to show up in the first positions of the search results for the keywords that your prospects are searching for.  We can also enhance your other online properties to take over the first page of a search result. Imagine the value and increased revenue you could attain if your prospects were searching for your business's product or services and your business was the only one they saw.
We leverage a unique SEO methodology that combines the most up-to-date technical strategies and the time-tested marketing tactics that have been successfully working for businesses for the last century…
…We call this our QuikGrid SEO Method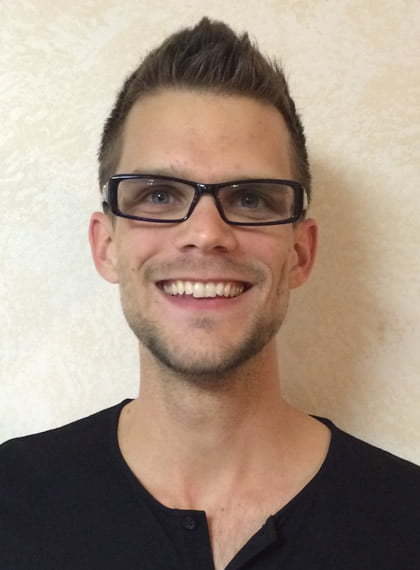 Meet Daniel Downard…
Born and raised in Jacksonville, Florida, Daniel had a passion for technology that he started developing at the age of 12 when he began getting up hours before school every day to study computers, programming, and web development. He started his first job in IT at 16 fixing computers for a small mom-and-pop shop. Since then he has worked in help desk positions, been the CTO of a data security firm and owned his own IT support business.
Briefly retiring from the IT field, Daniel took some time doing missions and humanitarian work. Working with multiple organizations, Daniel has worked in Nicaragua, India, Thailand, Myanmar, Haiti and southeast Asia. Daniel has a heart to see people walk into their full potential and be set free from poverty, limiting mindsets and hopelessness.
Daniel's dream is to launch a school focused on training the next generation of integrity based business leaders—those who will build businesses dually focused on profit and helping people.
Having been a student of marketing since 2006, Daniel has learned from some of the best minds in business and marketing including Chet Holmes, Jay Levinson, Anthony Robbins, T Harv Eker and Jay Abraham.
In 2013, Daniel came onto a fortunate path that led him to begin studying search engine optimization. With his IT background and study of marketing, he began diving head first into what he viewed as the best of both worlds.
Knowing the power of learning from the experts, Daniel began seeking out those who could help expedite his process to mastery. Weeding through the multitude of "gurus," Daniel finally found a few multi-million-dollar-a-year consultants who were consistently and systematically ranking their clients for even the most difficult of keywords. Having the opportunity to learn from these amazing and giving individuals, Daniel has come away with a true working knowledge and understanding of SEO that isn't available outside of mentorship from the best in the business.
With this unique understanding of IT, marketing and SEO, Daniel founded Perspective Edge to be the best, most advanced, successful and profitable SEO company in North-East Florida with a focus on partnering with clients, doing everything he can to see them walk in their full potential.