What is Search Engine Optimization? – SEO Terms Defined
---
What is SEO

SEO stands for search engine optimization.  It is the activity of optimizing a website so that it shows up for a desired search result in Google, Yahoo or Bing.
Traditionally SEO has been categorized into two different categories, Whitehat and Blackhat SEO.  Whitehat correlates with methods that are legal and fall within the search engine's terms of service.  Blackhat would be related to methods that might be considered illegal, morally questionable or fall outside of Google, Yahoo or Bing's TOS.
How does SEO work?

SEO is a combination of "on page" and "off page" factors that affect your search engine rankings.
The on page factors include correct keyword implementation, proper HTML/CSS structure, desktop and mobile compatibility and over a dozen other important factors.
Off page factors are largely made up by the websites that are linking to your website referred to as backlinks or inbound links and also social signals, such as someone sharing one of your pages on Facebook.
Is SEO dangerous?

Due to regular changes Google makes to their ranking algorithm, many people have had their website rankings plummet.  Many of these individuals have blamed these negative effects on search engine optimization.  This is partially true but only because the large majority of the SEO "experts" out there have little understanding of how to correctly optimize websites in a way that will last
A strategic SEO plan will implement the needed on page and off page optimization in a way that lasts despite changes the search engines might make.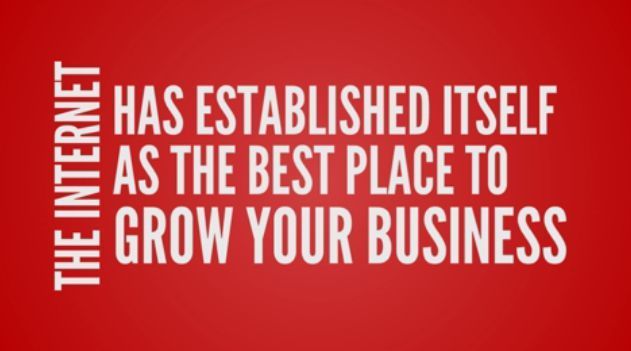 Is SEO important?

If you want to make money through your online presence than some form of Internet marketing will be needed.  This could be through social media marketing, search engine marketing, inbound marketing or a number of other popular techniques.
At, Perspective Edge, we use a combination of these online based marketing forms while also gleaning from the proven techniques of the past.
Where SEO outshines other forms of marketing is how targeted you can be with it.  Through research, you can find out the types of search terms that your prospects use when they are in their buying phase.  This allows you to zero in on hot prospects that are ready to buy, versus those you have to educate and convince.  This can greatly improve your bottom line.
What are the important ranking factors for Google?
A website's ability to rank for a particular search term will be determined by its trustworthiness, relevance, and power.
Here are some of the factors that determine these categories.
Trustworthiness is determined by the websites that are linking to you.  So to increase trustworthiness, have reputable websites link to your website.  To decrease trustworthiness have bad, inappropriate or spammy websites link to your site.
Relevance is determined by anchor text and your website's content.  First, anchor text is the text that is displayed in a link.  So when you're reading a blog that has a link that says "Click here" the "Click here" is the anchor text.  So, for example, this link -> SEO Services <- the anchor text is "Perspective Edge."  So if you are trying to rank for the search term "Jacksonville Dentist" you want to have some inbound links with anchor text reading "Jacksonville Dentist."
CAUTION: Do not create spam links to your website.  Many SEO services create spammy links to your website all using the EXACT same anchor text.  The top search engines look at this as a deliberate attempt at manipulating their search results, which will in turn get your website penalized.  Do not use the same anchor text over and over again.
Relevance is also determined by the content on your website.  If you are trying to rank for "Jacksonville Plumber" then you will need to have "Jacksonville Plumber" on your website.  Best advice, have your main keyword in your meta title, meta description, H1 tag and then a few times in your content.  Do not worry about ratios, just make sure that it is in the essential areas.
Your website is given power when powerful websites link to your website. Google rates a website with what it calls PR or Page Rank.  This is the measurement that Google uses to determine if a website is powerful or not.  Using this metric, if I high PR website links to your website it will pass this power or "link juice" on to your website.
Do not go solely by PR.  Google only releases its PR updates every so often to the public.  It keeps track of a site's PR constantly, but we only know when it is made public.  So a website might say it is a PR4, but it is possible that is outdated and the website is only a PR1 or perhaps it was penalized and it isn't even listed in Google any longer.  Always go by a website's backlinks.  These will tell the story of the site.
Conclusion
Hopefully, this helps define some search engine optimization terms for you.  SEO is a powerful tool that takes a great deal of knowledge to implement correctly.  We have become the students so that we can help you rank your website.
If you need any information or want to find out how your website is faring.  Request your free Quikgrid Website SEO Mapping Report today.